Mornez Green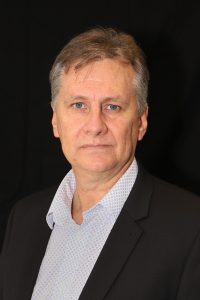 After 68 years, Electrix is taking on a new name – Omexom New Zealand.  We will be joining a global energy infrastructure services family.
Our parent organisation, the French multinational conglomerate VINCI Group, and its ecosystem of specialised entities under the VINCI Energies banner, brings Omexom New Zealand to a new level of expertise and service offerings that will enhance what we already do well.
We can now leverage global expertise and associated partnerships thanks to VINCI, and still remain focused on how we can best assist our customers achieve their business goals. Thanks to our strategic evolution, we can provide customers with an end-to-end capability but with a broader geographic reach. We will continue to strengthen relationships to secure our long-term contract renewals.
Our dedicated workforce is what makes us a success. The core values of our business – Pride, Performance, Value – is the foundation of our company culture, and we practice them every day. Pride in our work, enhancing our performance, thereby delivering value for our customers.
Besides employee health and safety, we have a strong commitment to employee training and development too. This is thanks to our in-house Employee Development Programme and a series of recognition awards, staff benefits and wellness focus. Our staff know that excellent transparent processes and systems, together with the calibre of our people is what produces high quality outcomes.
Health and safety, and our environmental impact continue to be our top priorities. They are a key focus with both management AND employees. We want all of our employees to return home to their families, every day without harm.
As we continue to grow and diversify our offerings, we are very conscious of reducing our environmental impact on the planet and have implemented strategies to preserve the environment.
As we work on projects that contribute to Aotearoa's transition to a low carbon economy, we are consciously working towards a sustainable world and shaping the new cleaner tomorrow.
As today's global energy sector undergoes constant and often rapid change, Omexom New Zealand is at the forefront to adapt to the requirements of an pivoting market, and is well prepared to navigate this evolving landscape.
Mornez Green
Managing Director
Omexom New Zealand