News
Innovation wins Omexom Powerco CPP award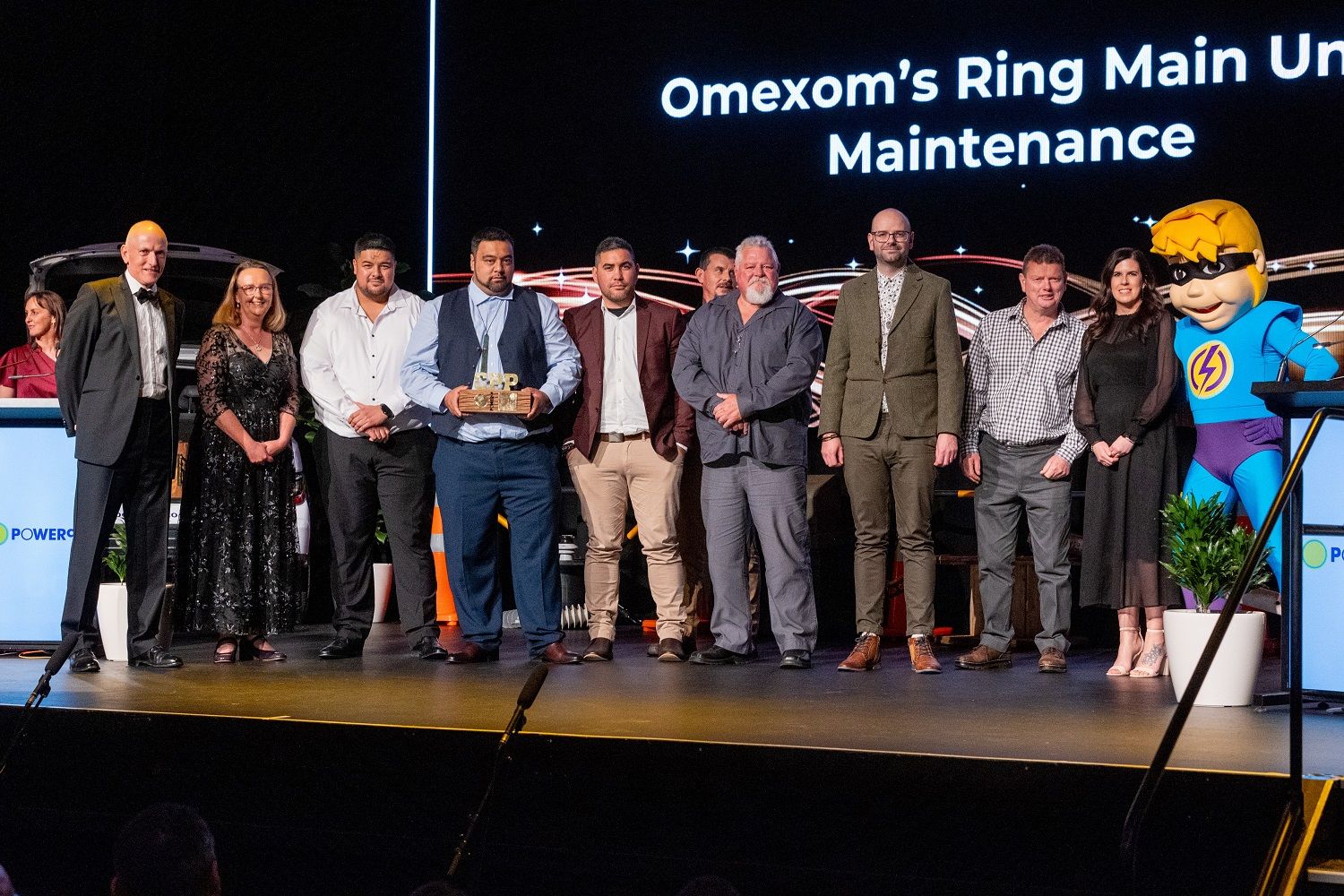 Go Go Omexom! Congratulations to the Distribution Central team for their win at the recent Powerco CPP Awards!
The one-off awards were held to mark the end of Powerco's five-year $1.5bn Customised Price-quality Path (CPP) electricity investment programme to reliably, sustainably and economically connect communities now and into the future.
More than 80 entries for the various awards were received from service providers and teams within Powerco – a positive testament to the huge amount of mahi during the past five years.
Categories ranged from major and minor upgrade projects, through to customer service, engineering, design and technology, business outcomes, and health, safety and environment.
Congratulations to Business Unit Manager Owen Harris and his team for winning the Business Outcome category – you've done well, and done us proud!
What are the Powerco CPP Awards?
Omexom client Powerco is New Zealand's second largest electricity lines company, with its network connecting to more than 330,000 homes and businesses in the major centres of Tauranga, New Plymouth, Palmerston North and their surrounding regions.
Over the past five years, Powerco has been on a $1.27 bn CPP (customised price-quality path) spend to upgrade to replace parts of its network built in the 1950s and 60s and nearing the end of its life.
The network is also under increasing pressure from powering regions with strong growth, such as Tauranga.  The investment, which is a third more than Powerco has spent on its network in the past 5 years, is necessary to maintain a safe, secure and reliable network for its customers.
To celebrate the completion of the CPP, Powerco held an awards ceremony to spotlight achievements and successes during the course of the project, overcoming challenges and constraints.  Over 80 entries were received, which made the Powerco Electricity Senior Leadership Team's job of judging very hard!!
The entries demonstrated the exceptional mahi delivered to serve their customers in many different ways.  Despite the overwhelming number of entries, we were selected as one of four finalists in the Business Outcome category.
To overcome the challenge of maintaining high quality work and efficient servicing of the RMUs, Omexom set up a dedicated oil maintenance truck.  This unique truck was fitted out with self-contained tanks sitting in a bund for containment. The entries demonstrated the exceptional mahi delivered to serve their customers in many different ways.
The target of servicing 200 switches per year over a three-year period was met, meaning the RMUs in the western region are good for another 10 years.